Summer in Norway as a Tour Guide? Read the job profile below!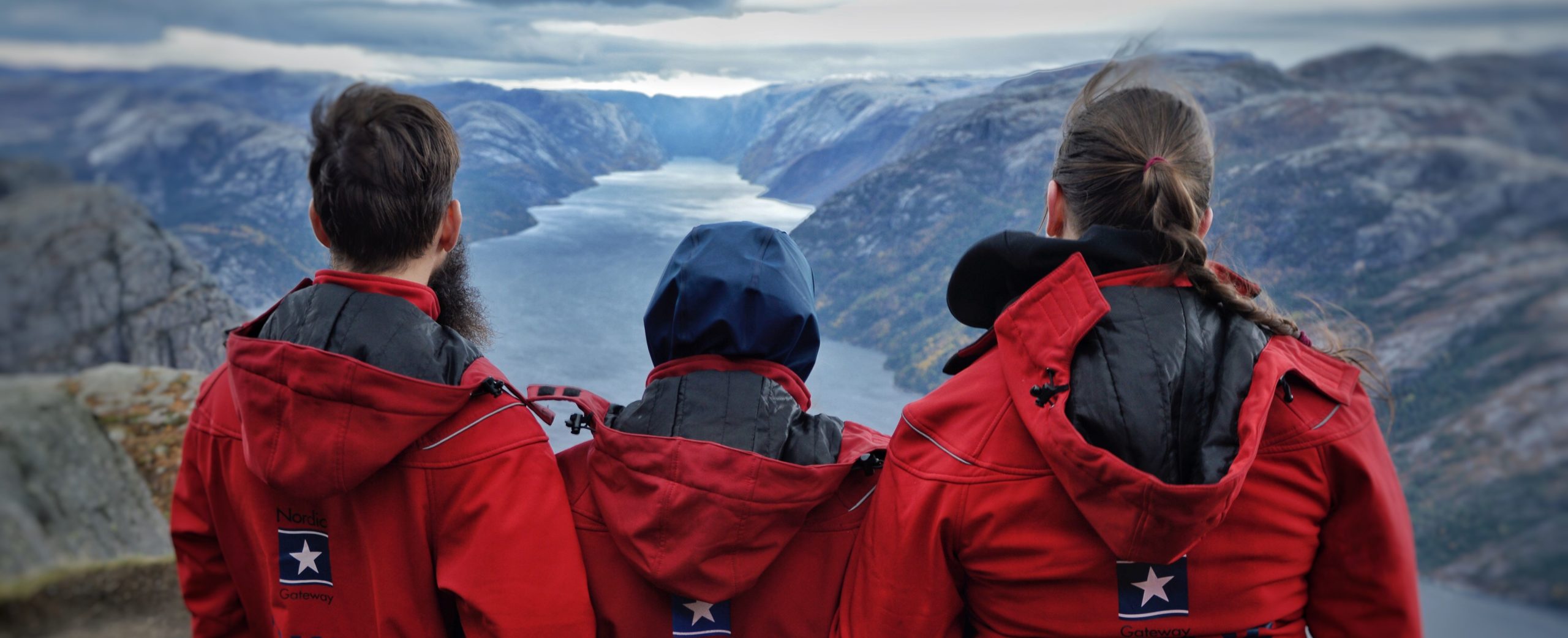 Nordic Gateway AS has established itself as one of Norway's leading Destination Management and Incoming agencies within only few years since its foundation in 2015. As part of the Baltic Gateway Group, we can rely on decades of experience and provide professional services through our own staff in all Norwegian ports. Due to our high quality standards, we count the world's largest cruise lines among our customers.
We are now looking for candidates along the entire Norwegian coast
Join our team of experienced Tour Guides and share what you enjoy in this exciting summer job! As a tour guide for Nordic Gateway, you will be leading half day and full day excursions to various destinations in the area and show your guests both fascinating culture and stunning nature. The right mix of knowledge and a good portion of enthusiasm will make your tours an unforgettable highlight. Meet new people and have fun at work this summer - apply now!
What we require of you
Fluency in the languages that you guide in. See our advertisements for the required languages in the different areas
A friendly appearance and positivity in contact with guests. Prior customer service experience is an advantage
Interest in Norwegian culture & history. Prior knowledge is an advantage
Flexibility, and the ability to travel on short notice
Honesty and reliability
We offer
Free training for all new Guides (details below)
A workplace in the inspiring Norwegian fjords, in some ports from as early as February
Competitive wages
Varied assignments, including tours outside of your home port
The chance to guide in future seasons, perhaps even in another Norwegian port of your choice
The training
During our on-site training you will be visiting the various places and venues that you will be showing to your guests as a Tour Guide with Nordic Gateway. You will meet the team and likely make some new friends along the way. Our experienced senior Guides will tell you all you need to know, and we will train the procedures needed to prepare you for any kind of challenge so you are ready to start your adventure as a Tour Guide.
The on-site training will take several days during which candidates need to be fully available. The dates of the training vary depending on the work place and will be discussed with the candidates individually. Nordic Gateway will cover the costs for entry fees as well as transport and accommodation outside of your main port during the training.
FAQ:
I do not speak the languages that are required for the position, can I still apply?
If you do not meet the language requirements specified in the job advertisement for the specific area, we cannot consider you for the respective position. Please note that the language requirements differ from area to area.
Do I need to speak Norwegian to work as a Tour Guide?
No, you do not need to speak Norwegian, although it will help you to make the best out of your stay in Norway.
What kind of tours will I be guiding?
We work together with the most established cruise companies and offer shore excursions in any port they call. Most of your guests will be the guests of cruise ships who want to get the most out of their short visit to the area. Our team has an extensive range of tours on offer, all with a fixed itinerary and arrangements with various suppliers to give our guests the best experience possible.
You will be able to guide anything from a 2-hour walking tour through the inner city up to full day tours, taking the group to unique remote places on busses, trains, boats and more. Depending on your work area, you will also be working in other ports in the majestic Norwegian fjords.
What type of work agreement does Nordic Gateway offer?
As a Guide with Nordic Gateway, you will be employed by the company. This means that you will receive holiday pay in addition to your regular salary and that you will be covered by both the Norwegian National Insurance Scheme and an additional insurance covering specific damages that occurred while at work.
You will be paid per assignment, according to the duration and location of your assignments, as well as the number of languages required from you for the tour.
The contract is seasonal, but as a returning Guide you will have a great advantage in the recruitment process in following seasons. Most of our Guides decide to return for the next season.
We also reward loyal and experienced NG-Guides with higher rates.
Will I have health insurance as a Nordic Gateway employee?
Yes. As any employee working in Norway, you will be covered by the Norwegian National Insurance Scheme for the duration of your employment, both when you are at work and when you are not. Your contribution will be included in the taxes you pay. More details available here
How many hours per week / month / season will I be working?
The amount, type and duration of guiding assignments that our Guides receive depends on the number of bookings of shore excursions received from our customers. The demand is influenced by several factors and cannot reliably be predicted. Therefore, we do not guarantee any minimum working hours. However, your chances of receiving assignments will also be determined by the languages you speak and the availability you offer us. If you prioritize us, we will prioritize you. Guides who are reliably available throughout the season will receive significantly more assignments than those with limited availability.
What are the typical working days and hours as a Tour Guide?
Ships come on any day of the week. You will receive the list of scheduled port calls for your area so that you can plan accordingly and inform us about your availability. If a ship calls your home port, the tours will usually take place during daytime. If we meet the ship in another port, we may have to meet up early in the morning to arrive in good time. You will generally be back home at the end of the day and we will inform you in advance should an overnight stay be needed for a specific assignment.
Can I work with other Tour Operators while I am employed by Nordic Gateway?
Yes. All we ask of you is honesty and reliability regarding your availability. We want you to be as happy as possible with your life in Norway and we do not want to restrict you, no matter what you want to try and no matter what your individual circumstances and motivations are. We are certain that you will enjoy working with us and that we will be able to count on you in return.
Will I be a "certified" or "authorized" Guide after completing the training?
Since there is no official authorization for guiding in Norway, and no official independent certification established in any port but Oslo, we regard these terms as misleading and do not use them. All Nordic Gateway Guides can request detailed documentation of their work experience as a Tour Guide within the company at any time.
Can I apply if I am not an EU/EEA citizen?
If you are not an EU/EEA citizen, you will need to have a work permit for Norway that is valid for the entire season before we will consider your application.
Does Nordic Gateway provide accommodation?
You are responsible to organize and pay for accommodation yourself. However, we will gladly offer some advice to help new Guides settle in.
For further questions send an email to pontus.tegude@nordicgateway.no
Please apply through our job portal by following the button below!
We are looking forward to hearing from you.